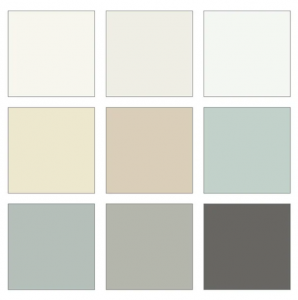 The Hottest Interior Paint Trends For Your Home for 2022 include calm, serene colors and mood-setting patterns. In a report by Krylon, Satin Rolling Surf was named the color of the year. The color is said to reflect a renewed focus on mindfulness and well-being. It draws its inspiration from nature and delivers a feeling of calm.
Choosing the right color for your home is one of the easiest and fastest ways to give your home a brand new look. Choosing a bold and trendy pattern can also help transform a drab room into a stylish and modern space. Color experts agree that the year 2022 is the year of new beginnings, so you should keep this in mind when picking a new color for your home.
Pantone has a new color for 2022. The Pantone color of the year, Very Peri, a warm blue with red undertones, is one of the hot colors of the year. This color is versatile and pairs well with other color families. It can complement any space, from a bedroom to a living room.
Choosing a paint color can be stressful. You want something that suits your tastes but won't clash with your existing decor. Home Made Lovely suggests choosing a paint color based on your current decor and the other colors in the room. It's also helpful to consider the color's undertones.
Evergreen Fog is the color of the year according to Sherwin-Williams. This gray-green color is a versatile color that suits both indoors and outdoors. Its organic color complements other natural materials, such as wood and jute. It's a beautiful statement shade that can accentuate a modern interior while fostering a relaxed environment.
October Mist, Benjamin Moore's Color of the Year for 2022, is an earthy, muted sage hue that adds warmth to a monochromatic palette. It's also perfect for pairing with Quiet Moments 1563 and Mysterious AF-565. These are just a few of the colors featured in the Hottest Interior Paint Trends for Your Home in 2022.
Silver Marlin is a gray with a slight green undertone and is a great neutral. The color looks elegant when paired with softer metallic accents. Sharkskin is a deep gray-green and pairs well with softer hues and bolder colors. Its undertones make it a great paint color for the exterior of a home as well as the interior.
Whatever mood you're trying to achieve for your home's interior, let our expert interior painters help you decide what best suits your desired look.