Highlands Ranch Wallpaper Removal and Additional Services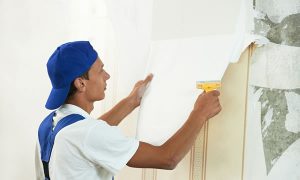 Popcorn Ceiling Removal
If you're considering removing a popcorn ceiling, there are several things to consider before getting started. First of all, it's best to call a professional. You don't want to accidentally disturb the asbestos-filled ceiling, which could be dangerous. The texture of the ceiling also attracts dust, making it impossible to remove with a broom. Additionally, dust from a popcorn ceiling may contain traces of asbestos, which can be dangerous if it becomes airborne.
Popcorn ceiling removal is a difficult task for an inexperienced person. There are many risks involved, and the slightest mistake can lead to expensive damage. A sloppy job can lead to holes in the ceiling or water damage to outlets and electrical boxes. Additionally, it's very messy. For this reason, you might want to save money by hiring a professional.
Wallpaper Removal
Depending on the type of wallpaper and wall material, wallpaper removal can be a messy process. If done incorrectly, the drywall behind the wallpaper can become damaged, resulting in costly repairs. 
Leave this daunting task to our professional painters in Highlands Ranch, CO.
Ceiling Painting
Ceiling painting can be an excellent way to update your decor and express your personal style. There are several options available, and choosing the right one is essential. Different paint colors can create different moods in a room.
When painting the ceiling, our professional painters take the time to prepare it well. The surface should be clean and dry before applying the paint. Minor stains may be covered up by paint, but if they are a result of a roof leak, we will properly repair it before painting the ceiling. Likewise, if there is mildew or other stains on the ceiling, we will take steps to resolve them before painting the ceiling.
Hiring a professional painter will help you get better results and save you time. Give us a call today to schedule your free service quote on all our additional painting services. Our contractors will visit your home to discuss your options for your additional painting services. We're here to help, so call us to learn more about our services today.